OUR MODEL
In order to build a growing community of leaders, Teach For India has developed a two-part theory of change.
In the short-term, through our Fellowship program, we provide an opportunity to India's brightest and most promising individuals, from the nation's best universities and workplaces, to serve as full-time teachers to children from low-income communities in some of the nation's most under-resourced schools. Through this experience of teaching in classrooms and working with key education stakeholders like students, principals, and parents, our Fellows get exposed to the grassroots realities of India's education system and begin to cultivate the knowledge, skills, and mindsets necessary to attain positions of leadership in the education system and identify their role in building a larger movement for equity in education.
In the long-term, we engage these leaders, our Alumni, and support this growing community to advocate for change. Our Alumni work in diverse roles within the education sector, as teachers, teacher-trainers, school principals, curriculum designers, and education policy researchers, as well as in the ecosystem surrounding and supporting the education sector, as journalists, lawyers, health experts, entrepreneurs, and corporate leaders, all with a shared purpose to build a broad people's movement for educational equity that will accelerate progress towards that day when all children in India have the opportunity to attain an excellent education so that we, as a nation, can find our light and our true potential.
Teach For India Fellows commit two years, full-time, to providing their students with the opportunities that can put them on a different life path. The Fellowship journey is one of teaching and learning, of working for children while developing your leadership. Our Fellows are on a mission to end educational inequity for their children, and through this, they develop a long-term commitment to multiplying that impact as Alumni.
Each Fellow is assigned a classroom in one of Teach For India's placement cities, and charged to teach academics, values and mindsets and to give their students the access and exposure they need to reach their personal, long-term visions. Our framework for leadership at Teach For India is called the Leadership Development Journey, and is centered around three commitments:
– The Commitment to Personal Transformation: Exploring who you are, your purpose, and striving to be a better person.
– The Commitment to Collective Action: Building relationships and organizing partners to multiply and deepen our impact.
– The Commitment to Educational Equity: Deepening our understanding of educational equity and committing to attaining it.
Fellows work on these commitments in and beyond the full-time lab of their classroom, where they relentlessly focus on moving their students towards "path-changing" learning, the highest level of our Student Vision Scale.
By growing in the 3 commitments, and embedded with real life leadership experiences in the classrooms and communities, Fellows are ready to be lifelong learners and leaders for greater impact on children.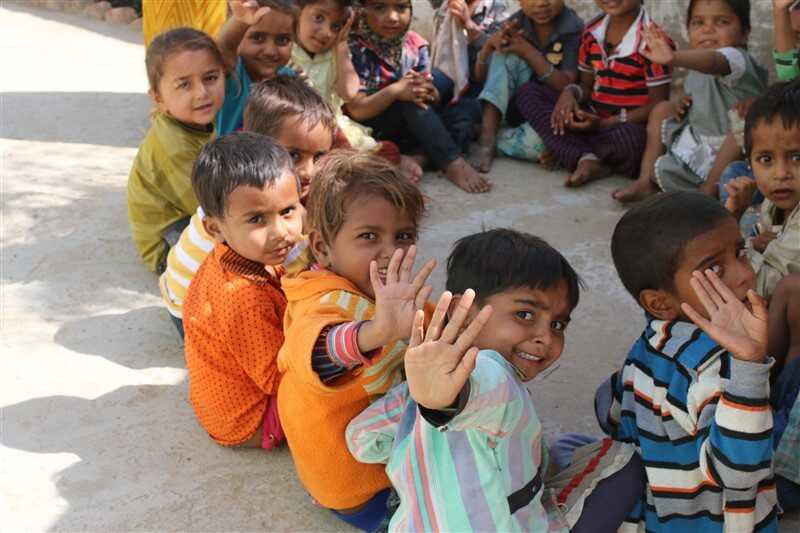 These smiles are our Motivation
RECRUITMENT & SELECTION
The power of a movement depends on the people who fuel it. Teach For India recruits our country's most promising college graduates and working professionals for our Fellowship Program. Our Fellows come from a diverse array of backgrounds including the nation's leading corporates (e.g. Accenture, Aditya Birla Group, Deloitte, Ernst & Young, Goldman Sachs, TCS) and a wide range of universities – both local and abroad (such as Columbia University, Indian School of Business, St. Xavier's College, St. Stephen's College, Oxford University and more)
Fellows complete a rigorous, multi-stage selection process where they are evaluated for core competencies that, according to our internal data, are essential for success within and beyond the Fellowship. Competencies include demonstrated leadership, critical thinking, grit, and commitment to our mission.
TRAINING & SUPPORT
The Fellowship is a challenging and incredibly transformational experience for both our students and Fellows.
Teach For India provides Fellows with extensive training and support throughout the course of the Fellowship. Designed to equip Fellows with the knowledge, skills and mindsets to become successful teachers and leaders, our support is both pre-service and in-service:
Institute: Prior to their school placements, Fellows undergo a rigorous five-week residential training program that focuses on classroom practice and leadership development. At Institute, Fellows are not only introduced to the pedagogical foundations of classroom instruction (e.g. lesson planning, vision setting, classroom culture) and content instruction, but they also begin to internalize the mindsets and beliefs needed to drive transformational change within education. Additionally, they get an opportunity to practice their teaching at Summer School during Institute training.
Ongoing Support:Throughout the two years, Fellows receive ongoing support through a combination of in-person training sessions, leadership forums, as well as online training courses and resources. In addition, each Fellow has a full-time Program Manager who provides on the ground, intensive technical, leadership and emotional support.
SCHOOL PLACEMENTS
Teach For India places Fellows for a period of two years in full-time teaching positions in low-income schools. We strive to place Fellows within high-need schools – where poverty and other environmental factors may limit our students' choices in the future. Within their classrooms, Fellows are responsible for ensuring that their students reach ambitious academic and personal goals that are deeply grounded in their context and developed in partnership with key people in our children's lives – parents, other teachers, and community members.
In 2015, Teach For India's 1100 Fellows work in over 320 schools across Pune, Mumbai, Delhi, Hyderabad, Chennai, Ahmedabad, and Bangalore.
PEDAGOGY & IMPACT ASSESSMENTS
At Teach For India, we believe that India's students need and deserve a holistic educational experience – one that equips them with the knowledge, skills and mindsets to succeed. The need for a holistic education only grows more pressing for India's most disadvantaged students, who must navigate a range of issues arising out of poverty to achieve their dreams.
We have a threefold Student Vision: Academic Achievement, Values and Mindsets and Exposure and Access and believe that it is when we integrate the three that the magic of a great education comes to life.
Impact Assessment: To ensure that our Fellows and students are making progress towards our vision of an excellent education, we employ a number of metrics and assessment tools to measure our efforts.
Reading Comprehension and Mathematics: All of Teach For India's students take bi-annual standardized assessments, developed in partnership with an external assessment company, to measure progress on reading comprehension and mathematics.
Personal Growth: Using standardized rubrics and sampled surveys, we measure personal, non-academic growth that includes values, mindsets, and exposure and access.
Ongoing Studies: In addition to internal assessments, we are currently implementing a longitudinal study,
designed in partnership with Columbia University, to measure the academic and non-academic effects of our program over time.
Where possible, Teach For India students stay with a Teach For India Fellow until they complete their schooling.